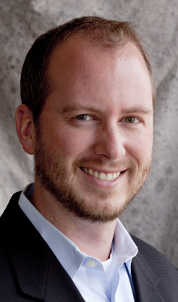 Patrick Armstrong is an Analyst for Canal Partners. In this role Mr. Armstrong is responsible for evaluating potential investments, performing industry and financial analysis, due diligence, and providing additional support for internal operations and portfolio companies.
In addition to his role with Canal Partners, Mr. Armstrong is Vice President and Co-Founder of JDA Investments (US), Inc., which was formed in 2008 to manage his family's partnership. Prior to his role at JDA Investments, Mr. Armstrong founded and operated Armstrong IT Services, in 2005. Armstrong IT Services acted as an Information Technology consultant for several small and medium-sized companies with focuses on health-care, digital media, accounting, education, and IT Services. Prior to that, Mr. Armstrong was a Support Specialist at Sungard Availability Systems. He began his career in the Information Technology Services department at the University of Colorado at Boulder.
Mr. Armstrong works with both of his family's foundations – the Armstrong Family Foundation and the Kiita Foundation – is a member of the Arizona Technology Investors Forum, and is a member of Social Venture Partners of Arizona, serving as Chair of the Fast Pitch Steering Committee and as the Vice-Chair of Finance on the Board of Directors. Additionally, he serves on the Board of Directors for SEEDspot, an incubator for innovative social enterprises in downtown Phoenix and, along with his wife, Amy Armstrong, founded and serves on the Board of Directors for Next Generation Philanthropists, a 501(c)3 organization that provides programs and experiences that promote lifelong engagement and philanthropy.
Mr. Armstrong earned a Bachelor's Degree in Economics from the University of Colorado at Boulder. Additionally, he received a certificate from the Venture Capital Executive Program at the University of California at Berkeley and is a Microsoft Certified Professional. He has 2 children and resides in Phoenix, AZ.